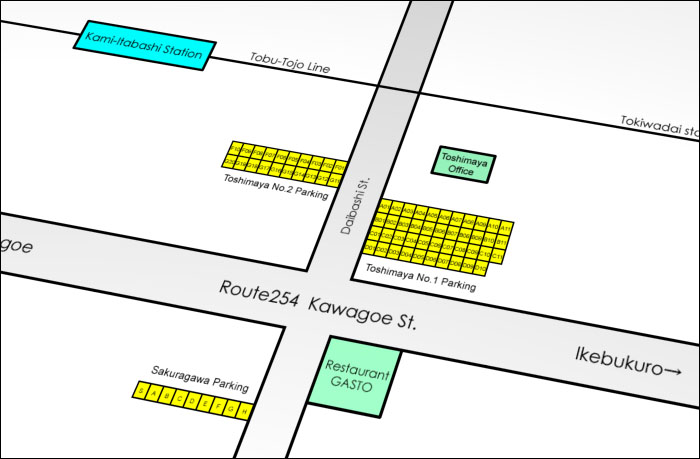 Toshimaya has 72 parking spaces available in all.
Almost any type of car can be parked in our spaces from a compact car to a 2 ton truck.
The parking rental rate starts from 18,000 yen to 25,000 yen monthly.
The rent changes according to the type of car and location of the parking spot.
If you are a tenant at Toshimaya apartments then you will receive a 5,000 yen discount.
[ Online Reservation ]
You can reserve a parking space on-line.
Please input all required information into our reservation form and send it to us.
We will inform you of the day the parking space can be inspected by E-mail within 48 hours.
Copyright (C) 2019 Toshimaya Apartments Corporation. All Rights Reserved.