The Toshimaya staff helps to aid the everyday life of our tenants in Japan.
The Toshimaya staff will carry out all requests to the best of our ability.
[ No Key Money ]
Nowadays, although it is common in Japan, our company does not receive key money.
[ No Agent Fee ]
In the case of direct contact, we do not receive agent fees.
[ Safe 24-hour support ]
We provide around the clock support for all of our tenants.
With one phone call our staff will be at your apartment to assist you.
[ Delivery pick-up service ]
When our tenants aren't home to receive their packages we can keep them at our office
until they are able to pick them up.
[ Parking fee 5000 yen discount ]
Our tenants can receive a 5,000 yen discount off parking.
[ Network cafe ]
Our tenants can use high speed internet from the optical fiber connection for 5 yen
per minute. The price for 1 hour is 300 yen.
[ Copy & Fax ]
You can use copy & facsimile services with a laser printer.
You can also send as well as receive a fax in Japan or abroad at our office.
[ Scanning & Printing ]
You can use our color printer to print postcard size to A1 poster size
at our office. You can also create a super high definition large sized poster.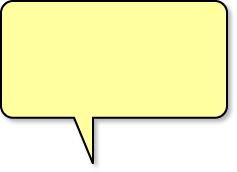 I do not think that
there is a company
which takes key money.
If we are direct contracts,

a agent fee does not obtain.
Safe and comfortable 24hour

management organization
Convenient load custody
service. But a raw thing
is troubled ...
This is wonderful!!

60,000 yen saving per year!!
quick, cheap, nice, internet.

The just made coffee 200 yen.
A copy & fax are also cheap.

TOSHIMAYA helps your work.
Overly beautiful!!
Let's print the photograph
taken by the digital camera
by TOSHIMAYA!!
Copyright (C) 2019 Toshimaya Apartments Corporation. All Rights Reserved.